Studio XX becomes Ada X!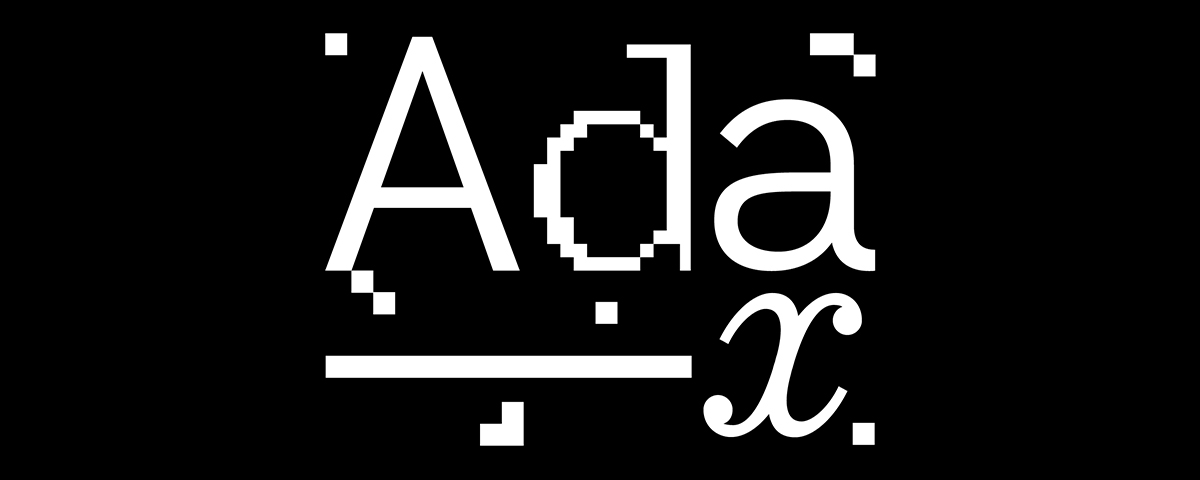 After nearly 25 years of existence, Montréal's feminist media arts centre Studio XX is changing its name! Since 1996, the centre has worked to support equity in the arts, technology, and digital culture in Canada. Hoping to better represent gender diversity and inclusive feminist values, last year the centre went through a process of consultation with its members and community.
Today, Studio XX becomes Ada X! Ada is a nod to the first name of a pioneer in computer science, but it also refers to the keywords Art, Digital, Activism, three pillars of our mandate. The X connects to the history of the centre and at the same time becomes a variable, a meeting point at the intersection of varied, rich, and fluid identities. Ada X continues to support the practices of women, non-binary, trans and queer people in its milieu, cultivating on and offline spaces that are hospitable and diverse. Welcome to Ada X, we look forward to seeing you soon.
For this exciting occasion, we are soon launching a new graphic identity and website! We are gradually changing our name in our communications and on social networks in the coming weeks.
Get the latest updates by following us on Instagram, Facebook and Twitter.
---