XX Files Radio Camp
Participants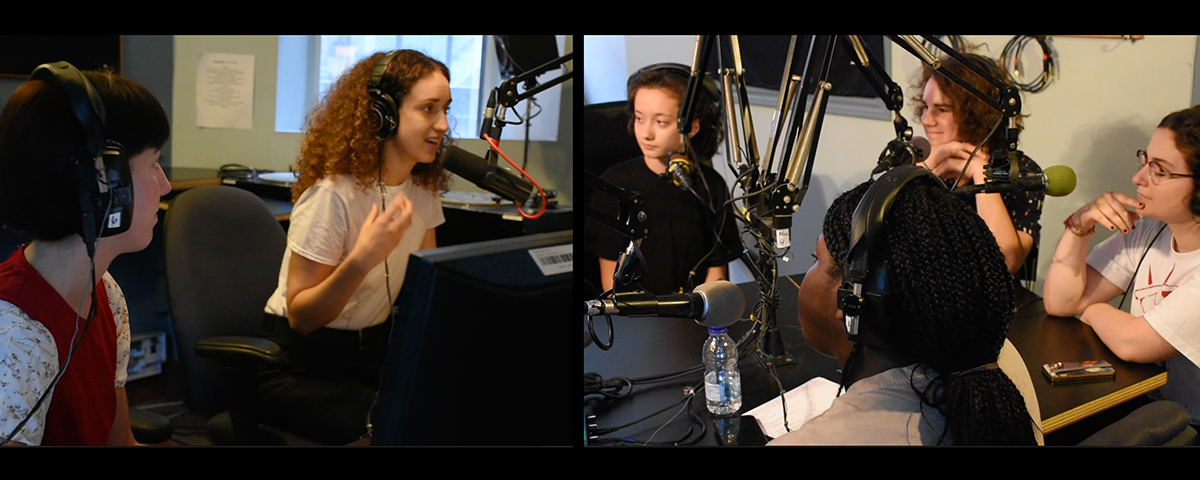 August 13 – 17, 2018
Live Radio Show: Friday, August 17th at 3:30pm
At Studio XX
From August 13 to 17, 2018, Studio XX and the XX Files Radio present a one-week radio creation camp for 15- and 16-year-olds. Participants will discuss aspects of sound creation and DIY radio and learn how to create content with the help of the XX Files team as well as the Studio XX mediator. The result will be broadcasted during the XX Files show on CKUT radio as well as live on Studio XX radio stream. This initiative is the result of a collaboration with Montréal Relève as part of its program Classe Affaire, offered to high school students in their 3rd and 4th year.
The live broadcasting of the students' work was on Friday, August 17 at 3:30pm on Studio XX radio stream.
Listen to originals compositions of Maria, Budlyne, Charles and Mylène in this archive.
---