a harlem nocturne: we stayed awake through the night, this dream was too good to sleep on
Participants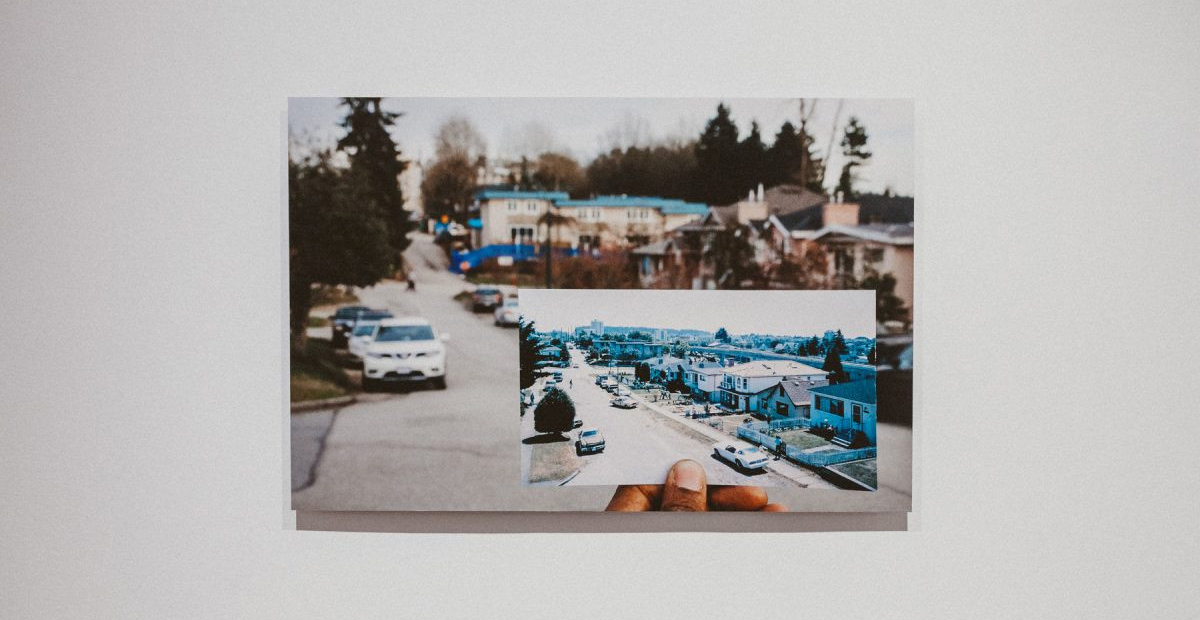 The following text was written by nènè myriam konaté and Josephine Denis as a part of a 2020 micro-residency in cultural mediation, developing responsive projects for Deanna Bowen's A Harlem Nocturne. Ada X was honoured to welcome as residents Anastasia Erickson, and Josephine Denis + nènè myriam konaté as a collective.
Ada X is grateful for the generosity each resident brought to these responsive projects; and, that after an early closure of the exhibition and the ongoing pandemic conditions, this text offers a way into the non-linear life of these works and the people in them.
a harlem nocturne: we stayed awake through the night, this dream was too good to sleep on
by Josephine Denis + nènè myriam konaté
QUESTIONINGS AND PROPOSITIONS
We take up the act of defining as an ongoing negotiation, as an offering rather than an imposition, to acknowledge the relational dynamics that generate the meaning of a word. In this process, we embrace critical thinking to contextualize the ways in which we receive and interpret with nuance and precision.
Translation:
Each work in A Harlem Nocturne uses materials and forms as means of translation. Music notes, see-through veils, newspapers are languages of poetics; they are mnemonic tools whose familiarity holds affective charges that move us to places we ache to remember.
In The Gibson Duets, the physical gestures of the dancers and the marriage of certain sounds and movements help us envision the cultural landscapes from whence they came.
Scripting is a nod to the socio-cultural dynamics, of how we want to be portrayed and how we want meaning to be transmitted.
Retrieval:
A balance of fiction and verifiable facts advocates for critical fabulation as a necessity to foster a sense of familiarity or agency within a historical context. To claim the ungraspable and intentionally get lost in narratives is to create space and time to imagine or make up who we are in ways that are seeded in a knowledge of what precedes us and manifests through us.
To recover is to convalesce, to quench, it is a sigh of relief– some respite as accrued knowledge promises an ever-deepening intensity for what we hold dear, and the need to protect and defend.
How do we activate and engage muscles in a somatic archive? In conversation, Bowen reminds us that "we each have the responsibility to write history," an invitation to further inquire into our own. She made us dream colorful, expansive dreams that we can't be jolted out of, we feel rested, and want to extend the dreamscape to you.
So much of the process of storytelling is not part of the actual story, and yet it becomes part of the storyteller's own way of being.
Healing:
If the wound is where the medicine is(1), how will we knead atrophied muscles, listen to dried blood? How will we walk through fear, toward desire? What do we know of the ways in which fear and desire conspire? What will propel us into an interminable labour of trust, compassion, patience and reflexivity?.
The awkwardness of trying to address repressed trauma. What is awkward is not the trauma itself but rather having to acknowledge that we haven't the faintest idea of how to address those pits and knots—we've avoided them so skillfully. You can't isolate and conciliate one aspect of your trauma; it comes boiling back up all at once, spilling out and then it's fucking messy because it's overwhelming.
Finding and embracing softness/vulnerability.
We hold Deana's mother and grandmother in reverence. We share in the soothing, enriching power of their voices.
Repetition:
Be(2) says when we repeat a movement we are calling upon its ancestry. Who are we calling? What compels us to return to wordless places within? What conversations are we weaving through memories?
Repetition vs rehearsal:
How do we access something by doing it over and over again? How does this process make our gestures and familiarity more of a knee-jerk reaction rather than an affective understanding of what we are responding to?
How does repetition make us realize that we are so uncomfortable with a context, an idea, that we can't improvise? Can we find it within ourselves to imagine what a scripted scene would feel like? We say pain, we act the pain out, but we can't fathom. Eager to escape the role of participant and enter that of a third party observer. Desperate for detachment.
Yet, here we are taking up what our mothers taught us, envisioning a world of our own making again and again, and that is how we hold on and get through.
Empathy:
How do we reach inward only to find someone else's fingers tangled with our own?
Seeking a semblance of truth in distorted mirrors.
Must we define what we are feeling, do we need to explain what we are living through in the moment for those who have space and time to renounce them long enough for us to catch our breath? What barriers are we facing when we have to perform feelings that we haven't yet addressed personally?
How can we ever show and embody our experience of trauma and trust that the one(s) inflicting it will not consume our pain as entertainment?
Vulnerability as a declaration of trust.
Incommensurability:
How do we surrender to the overwhelming interconnected and ever-expansive quality of life? How do we speak to what is beyond our grasp?
Resisting illusions of (self) sufficiency.
Embracing need as connective tissue.
Narratives are made up of choices because lived experiences cannot be captured without a loss in translation, and so we must be honest about where we are, what we purport to know while recognizing the ever-present uncertainty that comes with our understandings.
Holes in stories aren't necessarily absences. Let's pour into each other.
Specificity:
What can the offspring of curiosity and close kin of dialogue teach us? How will we simultaneously edge closer to truth and uncertainty? An endless stream of questions waiting to swallow us whole. How steep is the fall in a small crevice?
Concepts will always leave us hungry. We must claim the details of who we are and value the anecdotes, the vernacular, the details of everyday life, all of which make up a cultural dynamic that is specific to us.
Let's pay attention to and explore each sought and found objects, words and moments. They are evidence of the very fact of Black Canadian presence and its erasure.
Oral histories remind us to listen to and value the mundane, the jokes, the tones, the physicalities, the difficult (re)phrasing our elders transmitted to us. Our bodies are polyglots.
Memorabilia comes from a kind of archival skill that is honed in care, in manifesting how a loved one matters to us. Collecting reminds us of the how and the why we've chosen to care about the quiet and effacable. These are not ghosts, they are loud and high-spirited beings that make us fervent supporters of remembrance-as-futurity.
There's a lot to unearth, there's a lot to build.
(1) The Work. Dir. Gethin Aldous, Jairus McLeary. 2007.
(2) Moving between sound and performance, Be Heintzman Hope is a facilitator of music, dance and embodiment ritual based between Tio'tia:ke/Mooniyang.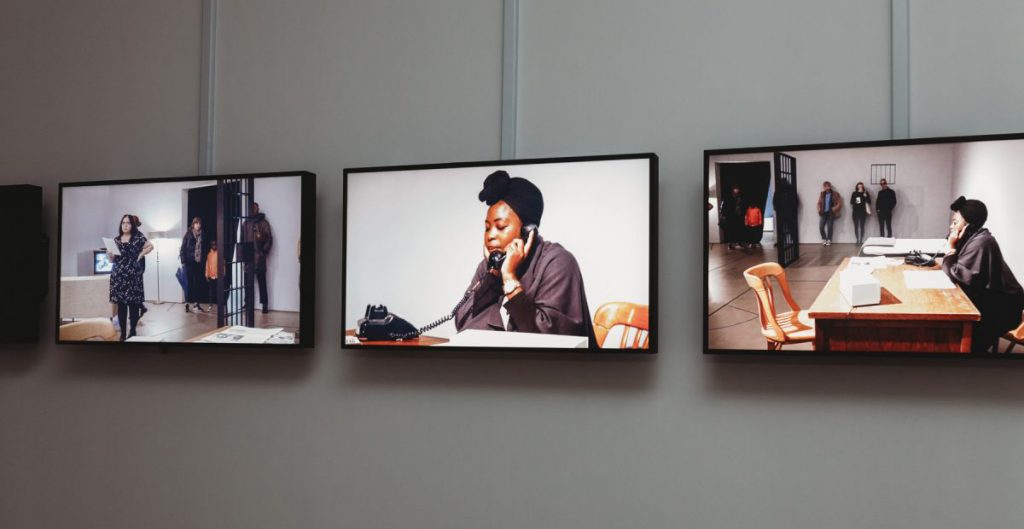 O̶N̶ ̶T̶R̶I̶A̶L THE LONG DOORWAY
we hop over and across borders
wonder
what makes a world (in)visible
here
where presentism and (re)presentation converge
what is left untold,
buried
in chests unopened
toss and turn
a donning of unfitting performance
why do we crinkle ourselves up
hallowing passability
how can the multitude swallow its tongue
the continued suppression of our imaginary
we sit in the discomfort of regurgitation
coughing up air that soothes the breathing of some
pumping us with bottled nothingness
agitated water filters and purifies
it's a trickster's game
we thought we had lost the words
went mad
opened every mouth
looked down every throat
re-membered
whispers ransack throughout the flesh
for scripted methods
creep in and out of the esophagus
to project muted voices spreading a low hum
articulation is indistinct chatter
uncertainty arcs storylines
can we re-member
what the skin knows
what it asks
do we know
how to move
towards each other
(back) into ourselves
negotiating in defense of optics
"what do you need to stay present in that scenario?"
we wonder
how much bile
turns anger
to fear
to confusion
to loss
how much of ourselves
slip through our fingers
as we embrace another
absorbed into artificial soil
islanded among new property
seeping into the land
rooting
into amnesia
sublimation
drowning battered desire
wrapping
around the lines
an attempt to hold us
where are we (going)
a dissolving matter
whisper screaming
afraid
of what might slip out
of who is listening
can we retrieve
access the feeling
swallowed
buried
beneath the pelvic floor
who will release it
who holds the mirror
always shaking
almost to the point of shattering
The rest of the text will be published here in the following weeks. Stay tuned!
---