Mi(s)(xed)communications / Mal(sous)entendus
Participants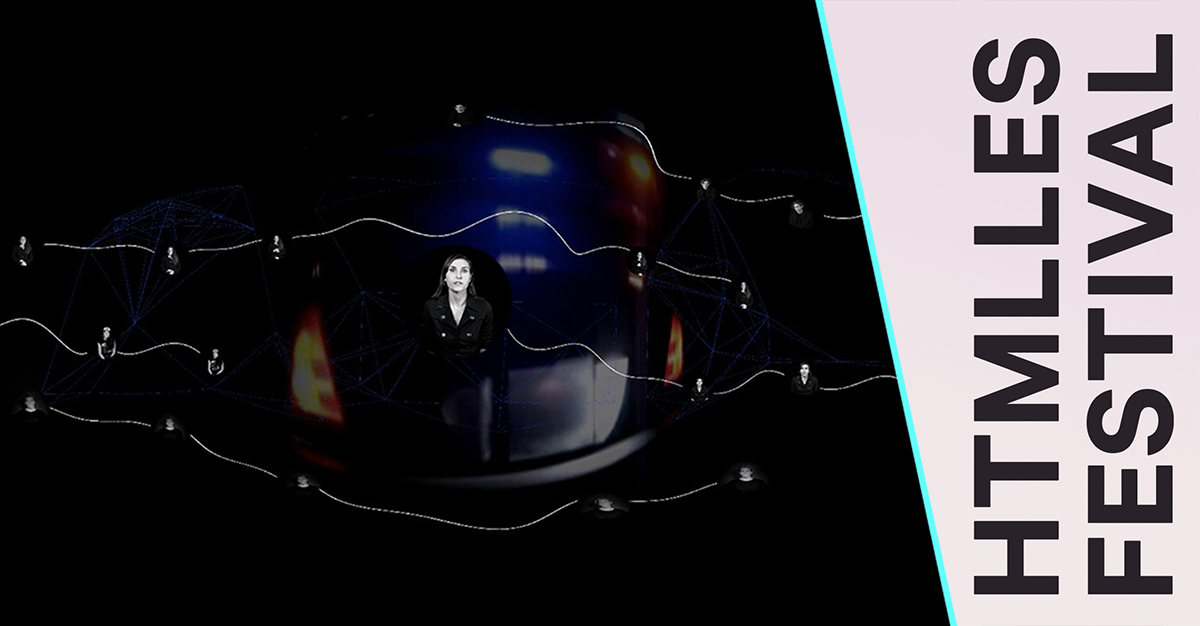 Vernissage: Thursday, November 1st, 2018 | at 5:30 pm
Exhibition dates: November 1st – 21st, 2018
Opening hours: Tuesday to Saturday, 12pm–5pm
At Studio XX (4001 Berri, 2nd floor)
The main group exhibition of this 13th edition of HTMlles, Mi(s)(xed)communications / Mal(sous)entendus, features the desire to overcome imposed personal and social constraints. In this place, the work will claim its own liberty.
Bun Shin Sa Ba | Ahreum Lee
Bun Shin Sa Ba is an interactive audio/visual installation that takes the form of a karaoke room with text generated by predictive algorithms repurposed as song lyrics.
The artwork will be presented at Xangle (4001, 1st floor) for the opening night of the HTMlles Festival.
Everything Except Yes | Amira Hanafi
Everything Except Yes is a text-based browser game that takes its player on a serpentine escapade through social pressures and language failures by asking a series of yes or no questions.
A cull to— | Hannah Kaya
A cull to— is a durational, live (re)creation of a new text using only the words from two previous texts, responding to an experience of sexual violence.
****Performance from Saturday, November 3 at 1 pm to Sunday, November 4 at 1pm ****
Autoerotix | Mara Eagle
Autoerotix is a 5-channel audio installation in which digital voices recite lyrics from eight pop songs about female masturbation.
This Could Be You | Zeesy Powers
In This Could Be You, the viewer is trapped in a virtual body in a virtual world, faced with permanent mortality, drowning in the garbage of the digital age.
Testimony | Zohar Kfir
Testimony is an interactive VR documentary that shares the stories of five survivors of sexual assault and their journey to healing.
Image: Zohar Kfir, Testimony
---