Scanner-pack | Karla Tobar Abarca
Participants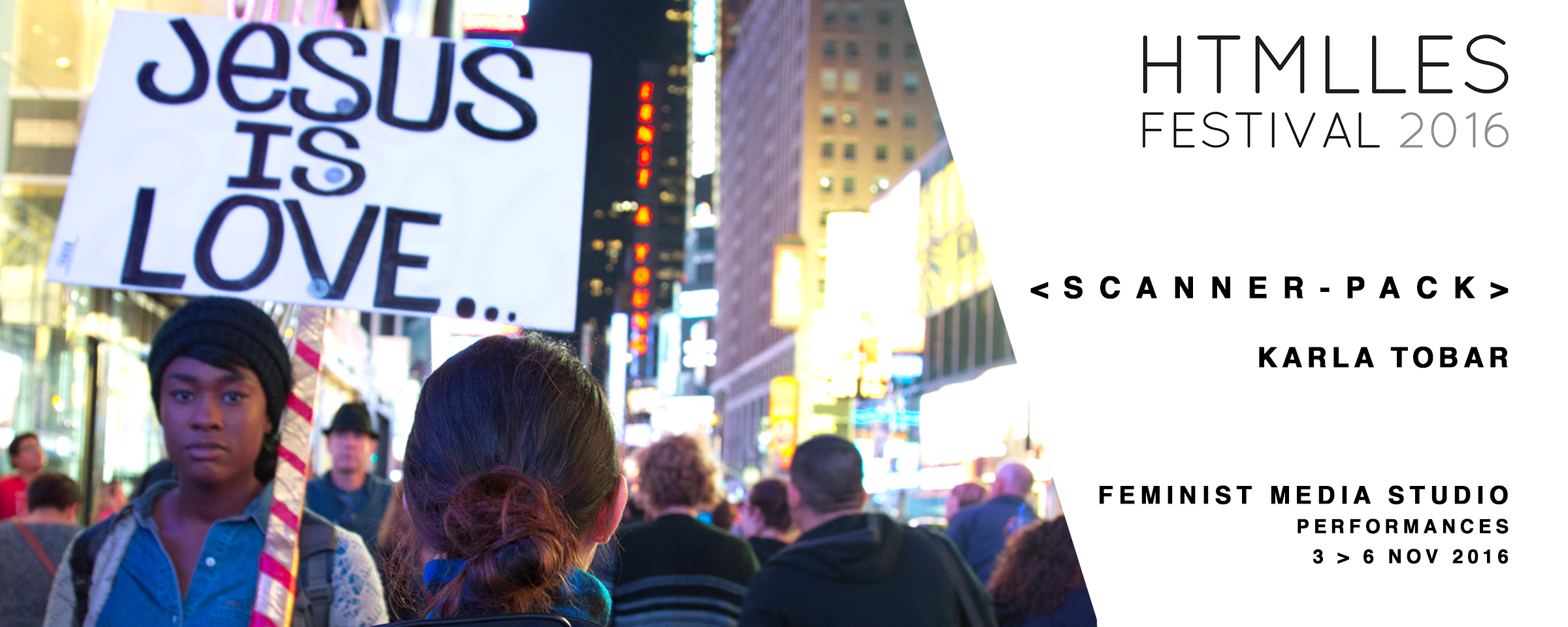 Performance | Free
Feminist Media Studio
The HTMlles Festival 2016
<scanner-pack> is a performance-action where Karla Tobar Abarca uses a portable device to go across the city of Montreal. The action will be registered by pushing the backpack against urban surfaces in which scanned images and data will be gathered through a SCANNER and a GPS device included in it. The data and images collected through the performance will be projected at the Feminist Media Studio from November 3 – 30; these data will also be uploaded to The HTMlles website, allowing people to download the images as postcard files and access the documentation (video- photos) of the action in the city. Performance/action in the Old Port of Montreal from November 3-6.
SCHEDULE
4 NOV 4PM : 
-Performance <scanner-pack> by Karla Tobar Abarca @ Vieux-Port. Starting Basilique Notre-dame
-Performance <scanner-pack> by Christian Scott dans le Mile-End. Starting at the corner of Waverly and St-Viateur
5 NOV 4PM :
-Performance <scanner-pack> by Karla Tobar Abarca @ Ste-Catherine street. Starting Metro Gui-Condordia.
---