Claiming the night: an AR sound workshop on walking after dusk | Amanda Gutiérrez
Participants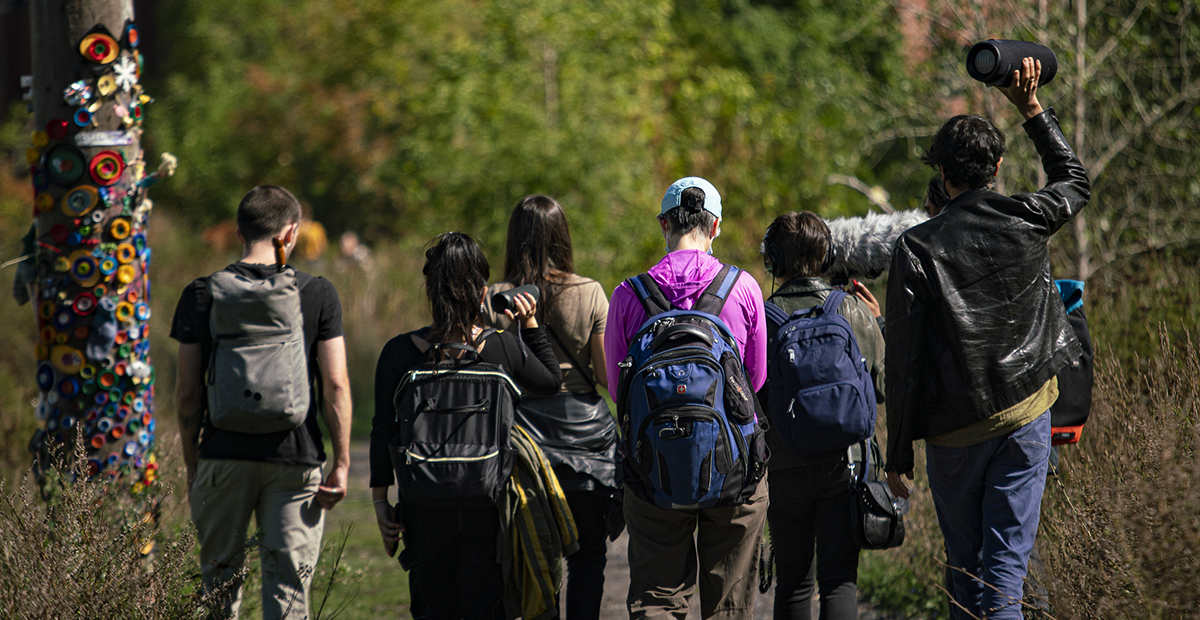 Claiming the night : an AR sound workshop on walking after dusk | Amanda Gutiérrez
Saturday August 13th 11-3pm (Online)
Sunday August 14th 3-7pm (In-person at Parc La Fontaine)
Followed by public event 7:30pm Sunday August 14th
Free workshop |In English | Register via this link
How do we listen collectively? How can we map our gendered and particular experiences of place, and specifically of walking at night, through storytelling? And what do those stories tell us about the ways we relate to our surroundings?
Led by artist Amanda Gutiérrez and informed by her ongoing research, the workshop will approach walking and listening as strategic political intervention, and as intersectional feminist practice. Together participants will learn more about mapping, augmented reality, attentive listening, storytelling, and the links between them. You will also be invited to reflect on the theoretical, ethical, and technical tools involved in these processes.
This workshop will take place over two days and will be followed by a public presentation. The first part of the workshop (online) will introduce subjective cartography and its tools. This will be framed within the larger history of tactical media and other socially engaged practices that embrace collectivity as a tool for resistance and creation. In the second part of the workshop, you will be guided through the use of augmented reality and sound design via the production of an AR soundwalk around Parc La Fontaine. You will create field recordings that will be edited into a sound montage and integrated as AR sounds for site-specific locations. On the Sunday evening following the workshop, you will have the opportunity to share your recorded story and a collective sound design during a soundwalk open to the public!
Free activity but limited space! To register click here. Registration closes July 22. Any questions? Contact us at info@ada-x.org
Photo credit: Alexis Bellavance
---