LES COURANTS | ce qui pousse, se défait, grouille encore – Anne-F Jacques
Participants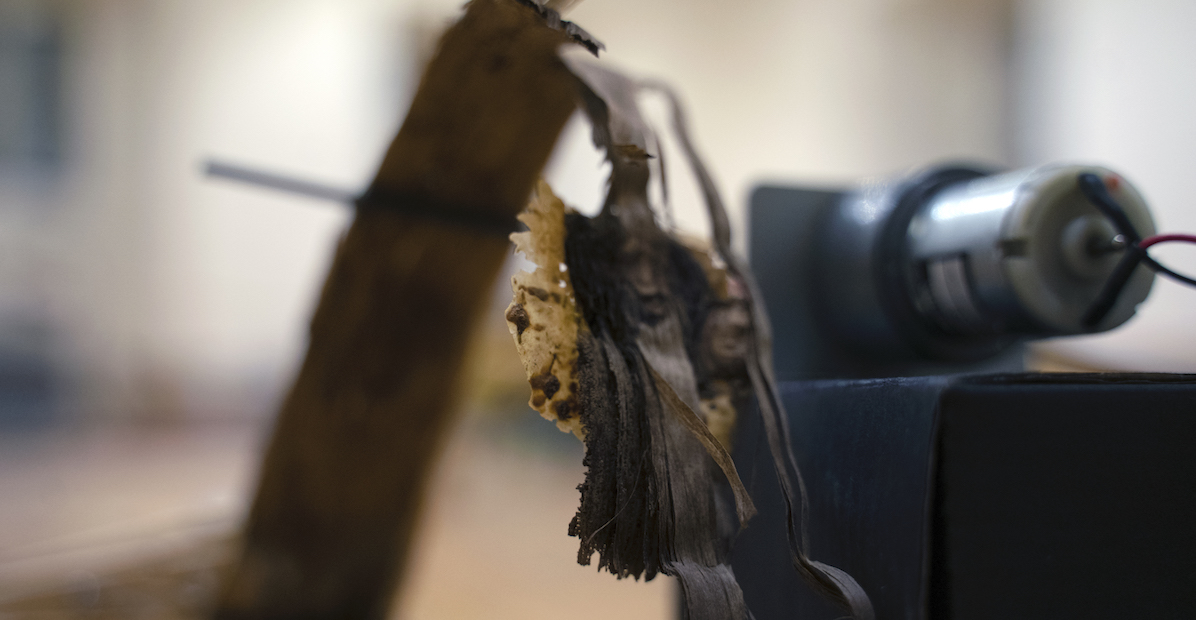 Exhibition from February 27 to March 28, 2021
Maison Pierre-Chartrand
8000 Boulevard Gouin E, Rivière-des-Prairies, Montreal
Wednesday, Thursday and Friday: 12 pm to 5 pm
Saturday: 10 am to 5 pm, Sunday: 12 pm to 5 pm
To book a visit: 514-872-2462
In November 2020, Anne-F Jacques began a residency at Maison Pierre-Chartrand. She created soundscapes across a pre-existing ecosystem, intervening in situations where objects and materials, plants and humans coexist and leave their mark on the use of a space. She documented ephemeral installations and performances, inaccessible due to current public health measures. Her work is now accessible until March 28.
"…the animate systems I assemble behave neither as machines, nor entirely like creatures, occupying a grey area between the two. Fragile, tired and absurd, they always seem to be on the verge of a breakdown or a catastrophe, and yet demonstrate a strange and persistent stubbornness." – Anne-F Jacques
••••••••••••••••••••••••••••••••••••••••••••••••••••••••••••
This exhibition forms part of Les Courants, an introductory digital arts program for young people and families in Rivière-des-Prairies.
This program is carried out in collaboration with the Maison de la Culture of Rivière-des-Prairies and the Rivière-des-Prairies Library and receives financial support from the Ministère de la Culture et des Communications and the City of Montréal as part of the Entente sur le développement culturel de Montréal.

---