LES COURANTS | ce qui pousse, se défait, grouille encore – les ateliers – Anne-F Jacques
Participants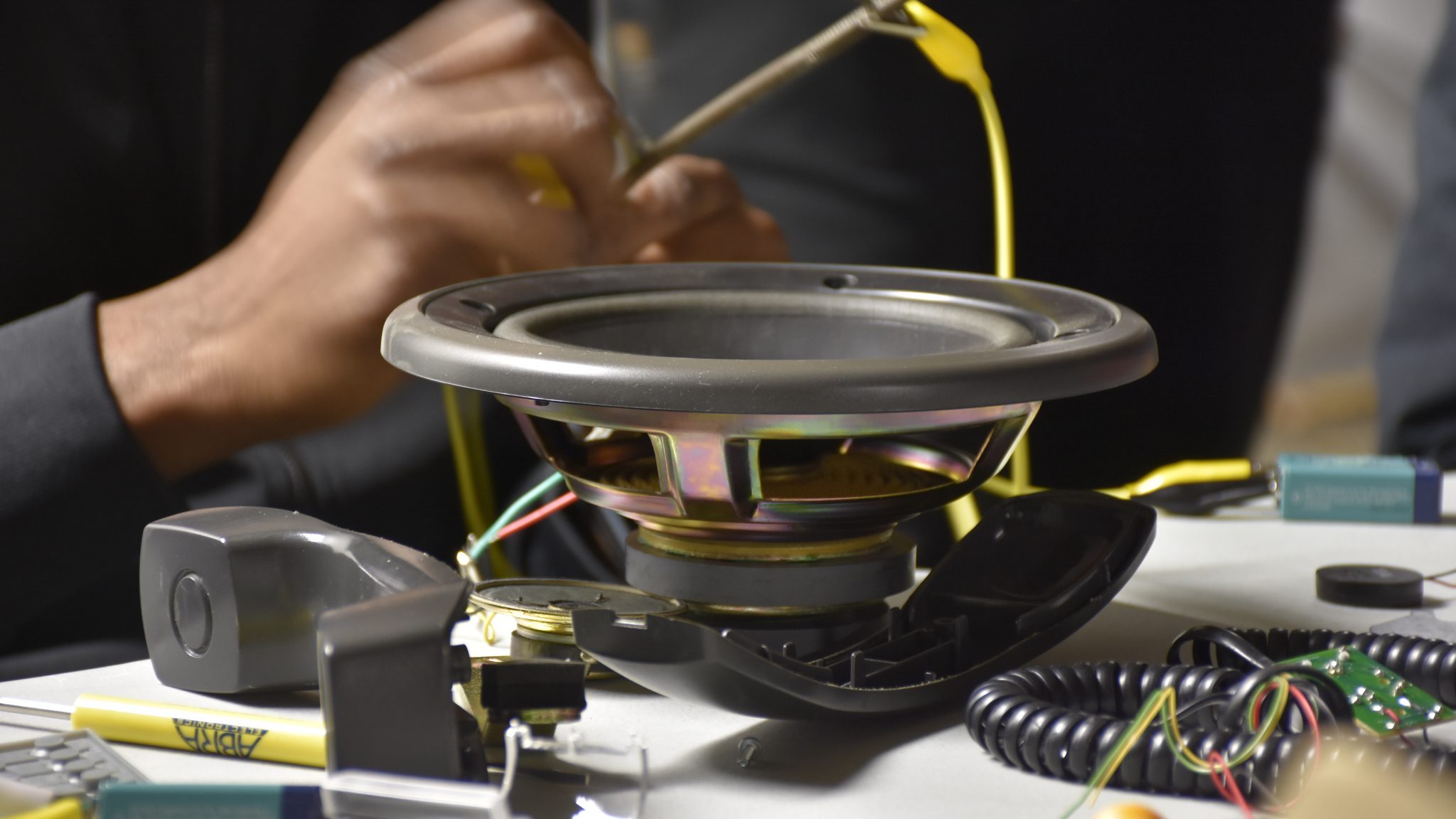 As part of its Slow Tech program, Ada X presents Les courants, a series of activities in collaboration with the Maison de la Culture and the Rivière-des-Prairies library. Running from September 2019 to May 2021, this initiative offered an introduction to the world of digital arts for young people and families.
PHASE 2:
ce qui pousse, se défait, grouille encore
Anne-F Jacques and the Le Phare youth
Between February and March 2020, some 15 young people participated in electronic art workshops with Anne-F Jacques at Le Phare in the Marie-Victorin HLM in Rivière-des-Prairies as part of the Les courants program. The participants learned how to make various sound devices using recycled electronics and found objects.
" First, to explore the electrical currents in Le Phare's workspace, they made various sound sensors using broken electronic equipment such as radios, tape recorders, hard drives and speakers. This was followed by a "scratch" workshop with a read head, cassette tapes and cards with magnetic strips. In the third workshop, they created tape sound loops. Inspired by the work of Anne-F Jacques, these activities allowed the young participants to discover the hidden potential of salvaged materials and technologies considered obsolete." — Nathalie Bachand
As part of Les courants, Anne-F Jacques also did a residency and a solo exhibition at the Maison Pierre-Chartand. Read more about Anne-F Jacques's practice here.
••••••••••••••••••••••••••••••••••••••••••••••••••••••••••••
This program is carried out in collaboration with the Maison de la Culture of Rivière-des-Prairies and the Rivière-des-Prairies Library and receives financial support from the Ministère de la Culture et des Communications and the City of Montréal as part of the Entente sur le développement culturel de Montréal.

---