Progression | Salima Punjani
Participants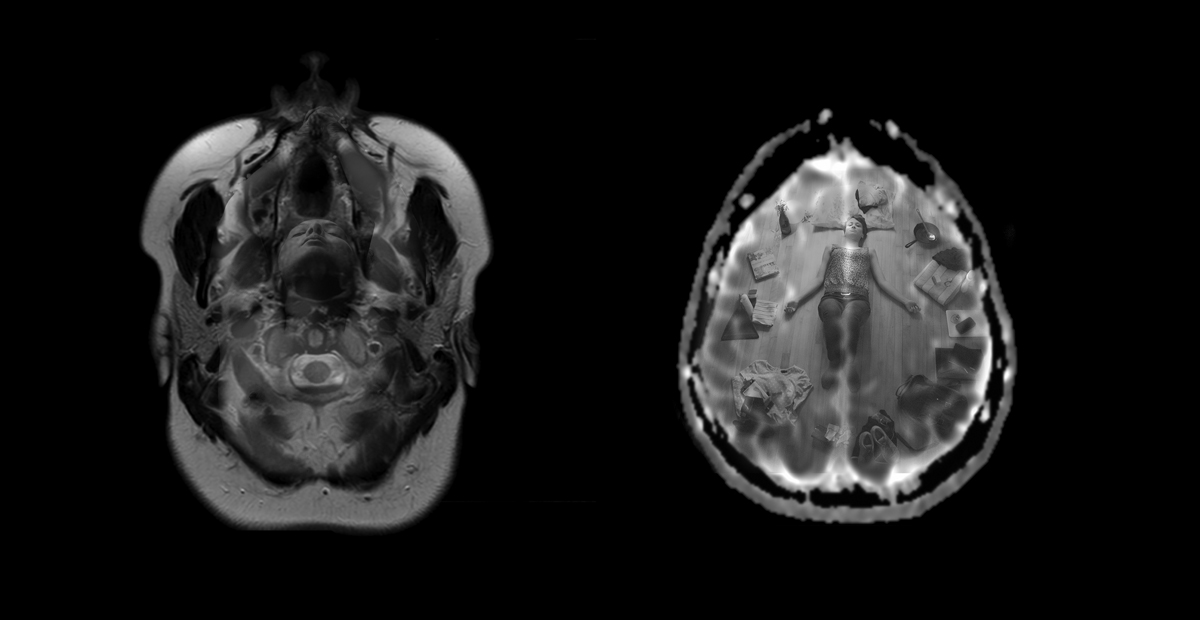 Progression | Salima Punjani
Exhibition from April 22nd to May 21st
Tuesday to Friday, 12pm – 5pm
At Ada X, 4001 Berri street, #201
Register for an exhibition visit via this link. Click on this link to consult the access guide.
*** ONE PERSON OR BUBBLE PER VISIT***
*** BRING YOUR OWN HEADPHONES***

Visits in the presence of the artist on Thursdays from 5:00 pm to 7:00 pm and Saturdays April 24 and May 8 from noon to 5:00 pm. When she is present, Salima will be offering the possibility to feel your own reaction through the narratives of people with MS through a brainwave sensing headset and vibrating/vibrotactile technology.

Discussion with the artist, art historian Tamar Tembeck and one of the project participants, Patricia Rivas, on Thursday, April 29 at 5pm. Register via this link.
How can one create meaningful human connections without either over-emphasizing or ignoring health and social challenges?
As an artist and storyteller, this is a recurring question for Salima Punjani. Deeply inspired by the Bodies in Translation project, which states that "while the law can do much to advance inclusion, it can't legislate desirability, cultural recognition, or welcoming in", Punjani creates artwork with care and consideration for access. She believes that welcoming and recognizing disabled people through the arts is an imperative challenge to the idea of economic productivity as the most valuable form of contribution to society.
Her work Progression is a real-time, interactive, multi-sensory installation reflecting the narratives of people with multiple sclerosis along with their own EEG and MRI brain scans. From dealing with cognitive decline and unpredictability to challenging stereotypes, each participant had agency over their story and how they wanted to be seen. Whether it's listening with your fingertips or feeling through sound, visitors are invited to be open to the possibility of connection, empathy, and understanding through multiple senses.
———
Text accompanying the exhibition:
The layered nuance of Salima Punjani's study expresses through multiple sensory elements – a slowness that intends to cultivate presence, touch that not only makes contact but also listens, conscious participation through imaginative devices and sensitive feedback for unexpressed narratives to be held in an atmosphere that invites deep listening.
Drawing from personal experience and in conversation with Disabled bodies susceptible to a different set of conditions and questions: the notion of temporality, memory and reality within the spaces of the everyday; the pain of being ostracized, expectations of economic productivity and the fast-moving rhythms of life — Punjani identifies the primary meaning of her work "to welcome and recognize voices of Disabled People" through artistic means to relocate how shared vulnerability and agency can bring to the fore a humanistic coming of transformation.
In close contact with the body, the photographic portrait of herself and individual personalities affected by Multiple Sclerosis are combined with their sonified EEG (brainwave) signals and original MRI (Magnetic Resonance Imaging) brain scans. This recontextualization nurtures the complexity of each individual's story beyond an unfeeling diagnostic medical pathology.
Punjani seeks solace from the Goddess Bherunda Nitya in her portrait – a goddess whose vulnerability is thought to be her greatest weapon. Likewise, each person portrayed moves towards embodied agency and becomes the author of their own story beyond a medical model of disability.
An intentional contrast of sensory entry points acts as a collective access lens to accentuate "values of co-creation and participatory multimedia storytelling." Real-time brainwave translation into vibrations, tactile photography, sonified brainwaves, and people's participation through their biodata act as a catalyst for such methods of translation and disruption, infusing layers of sensory meaning in ways that go beyond conventional readings, emphasizing reciprocity for a far-reaching collaborative process.
Progression is thus a relational meta-interplay of agency and navigation of vulnerable spaces. Punjani's pursuit sets out to consciously form listening and feeling stations by which new modalities of attention, care and empathy be provoked for intimacy, complexity as one receives a potent interaction of the work in a relative and not absolute manner.
Alifiyah Imani
Alifiyah Imani (Copenhagen/Karachi) combines multimedia arts practice and writing with a special focus on sound, community and auditory subcultures.
---