What alliances are there between robots and care workers? | Residency presentation
Participants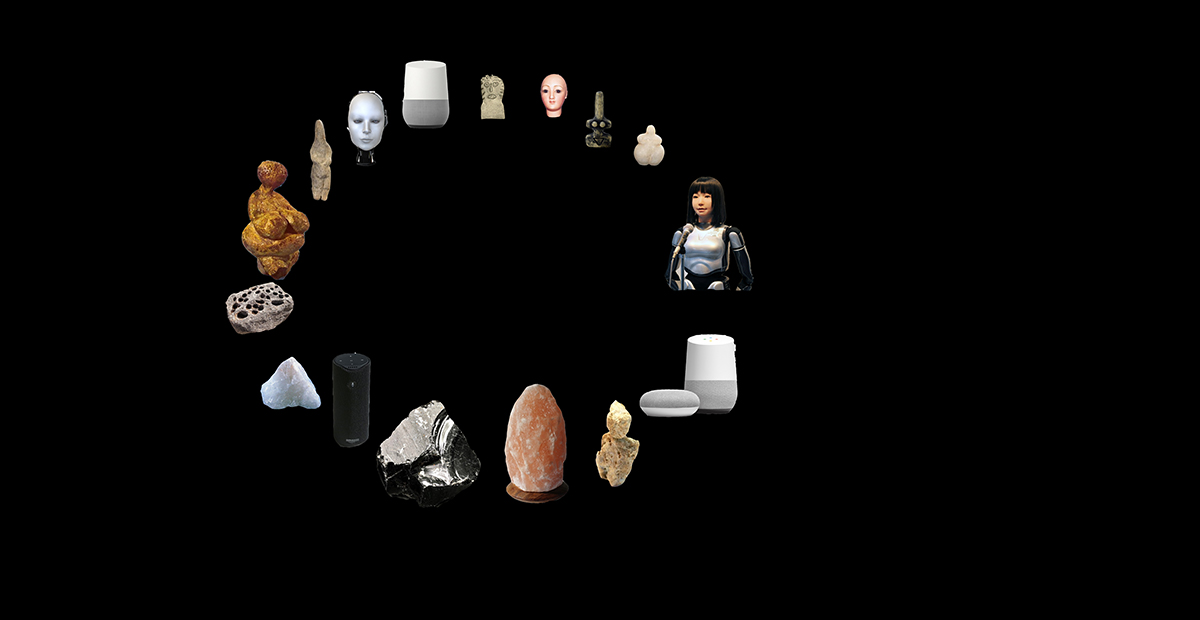 Residency presentation
Thursday, September 2, from 5:30 pm to 7:00 pm
At Parc-Lafontaine, corner of Duluth Street and Parc-La Fontaine Avenue
With Sarah Chouinard-Poirier, Marie-Andrée Godin and Maude Veilleux
Moderated by Pauline Noiseau
Register via this link
In case of rain, the event will take place on Zoom
"When told in their own words, the caregivers' stories offer an alternative to the dominant discourse, which often merely pities them for being underpaid and overworked, while hollowly praising their "natural" heroism. But those who speak out often face punishment and persecution. Might it be conceivable to make robot allies for them, with whom they could develop a relationship of solidarity and mutual aid?"
During their residency at Ada X, Sarah, Marie-Andrée, and Maude imagined possible alliances between robots and care workers who continued working throughout the pandemic. Using a dataset of caregivers' testimonies collected by the artists, they trained an artificial intelligence model to "make their anonymous words heard through the voices and neural networks of AI." Joined by Pauline Noiseau, a researcher in the ethics of artificial care, they will talk about their process, relationships between intelligences, and the links between vocation, naturalization and exploitation.
BYOB. Bring a chair or blanket to sit on!
Sarah Chouinard-Poirier, Marie-Andrée Godin and Maude Veilleux create performances, installations, activities and texts. They strive to find ways to think, learn and do in a way that is self-preserving and empowering for the whole group. First and foremost, they are friends, who like to pee in nature, play in the mud and eat burnt vegetables. Their shared interests in artificial intelligence, post-capitalism, futurities and non-futurities brought them together to reflect and create BOTES CLUB.
---