Launching Allo Ada!
Participants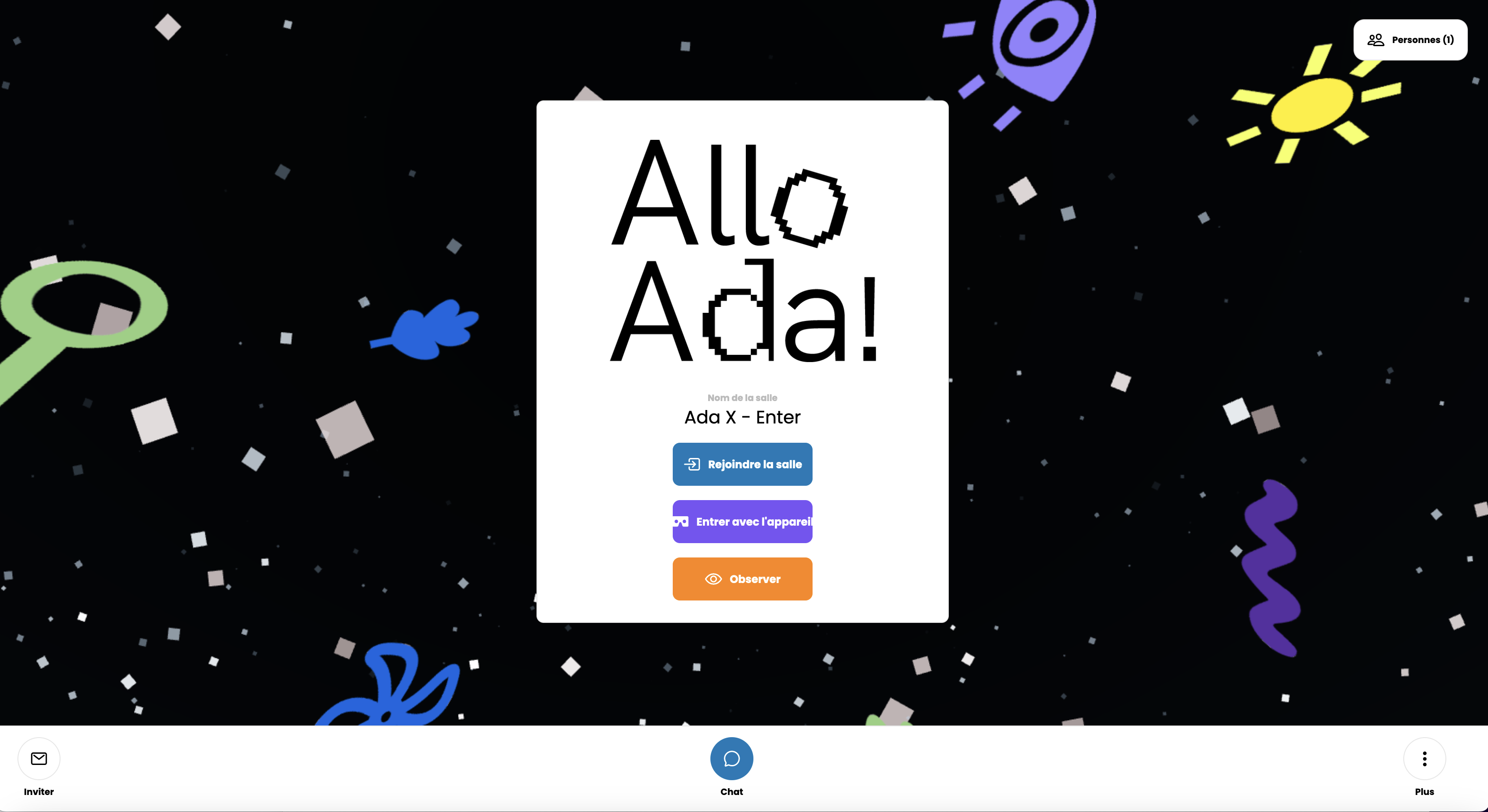 Invitation : Allo Ada launch
Thursday October 26th, from 1 PM to 8PM
At Ada X
Free
Ada X invites you to discover Allo Ada, a virtual space for discovering, animating and meeting artists and their work on Thursday, October 26. You'll be able to experience 8 projects developed in our lab from 1pm, on screen or in virtual reality, and meet the artists and Ada X team over drinks from 5pm!
Conceived in the post-pandemic context, the Allo Ada project enabled artists Josée Brouillard (GHOST), Liane Décary-Chen (Wandering the Gentle Bot's Cycle), Isabelle Gagné (Diagenèse), Lou Fozin (Réimaginer tes electronics), Anne-F Jacques (what's brewing in the corners), Olivia McGilchrist (Tidal Rhythm), Katherine Melançon (Still life – Food waste), Salima Punjani (Progression) and The ffiles collective – Julia Dyck, Amanda Harvey, Miranda Jones, Sophie Marisol (If you could be anywhere) to integrate and adapt their work on the XR Mozilla Hubs mixed reality web platform, with the help of LouisTB, Anna Eyler and Jules Galbraith. Three educational activities have already been carried out on the platform, which allows each artist's universe to be transported to a new audience and adapted to different contexts. Over the next few years, the Allo Ada platform will welcome other artists to continue exploring with the public.
Ada X wishes to thank the Canada Council for the Arts for its support of Allo Ada.
---